Immunity X
⊛ Supports Healthy Immune Response*
⊛ Strengthens Natural Defenses*
⊛ Fortified with Multivitamins and Minerals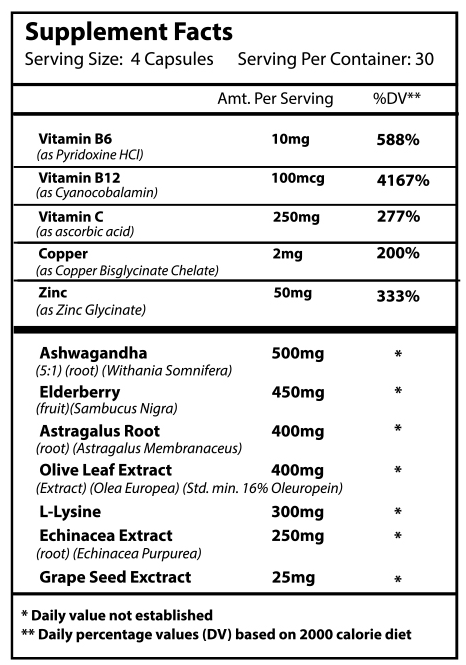 KEY INGREDIENTS
Ashwagandha:
Ashwagandha is backed by more than 22 clinical studies that strongly support, when taken daily, brain health, sleep quality, weight management, stress and anxiety, reduction of cortisol levels, and a plethora of other great benefits.

Ashwagandha is naturally rich in various health compounds, including bioactive withanolides, catechins, saponins, etc.

Elderberry:
Elderberry is a natural remedy that has a long history of medicinal use for it's wide array of healing abilities. This remedy definitely goes way back, which is why it's no wonder it's known as one of the top antiviral herbs on the planet.*

Health benefits of the elder plant include naturally improving:

Sinus Issues*
Nerve Pain*
Inflammation*
Chronic Fatigue*
Allergies*
Constipation*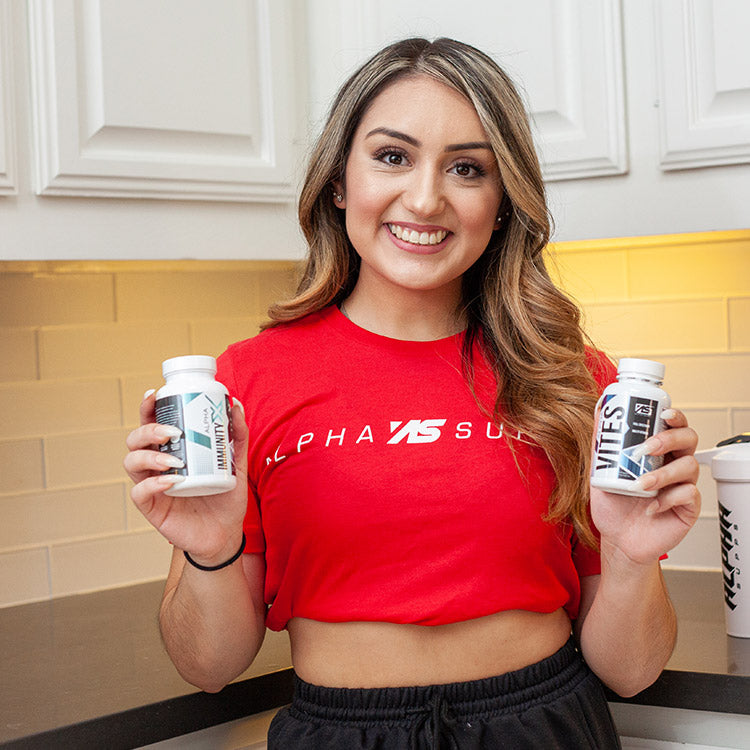 Description
lmmunityX was scientifically formulated to help boost your immune system and aid in keeping illnesses away.*

lmmunityX's clinically proven ingredients support your immune system by strengthening its natural response mechanisms and defenses.*

Its comprehensive formula provides an array of all-natural ingredients that work together to form a powerhouse of immunity against day to day bodily threats.*

lmmunityX also combines Elderberry, Zinc and Vitamin C. Together these natural ingredients help protect good cells against free radical damage.*
THE ALPHA DIFFERENCE
ALPHA Supps has over 25 years of combined experience in the supplement industry, with a team that carries the same drive and passion for health and fitness. We formulate supplements, not only for athletes and fitness enthusiasts, but for every person with goals alike, that align with your goals in order to CONQUER your day and your goals.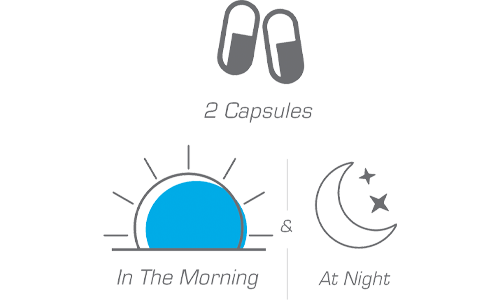 HOW TO USE
*These statements have not been evaluated by the Food and Drug Administration. This product is not intended to diagnose, treat, cure or prevent any disease.
I've only been taking this for a few days so far, but it feels good to know I'm supporting my immune system with a quality product from a company I trust.