Defender
⊛ Supports Prostate Health*
⊛ Promotes Healthy Liver Function*
⊛ Helps Detoxification to Prevent or Diminish Kidney and Liver Damage*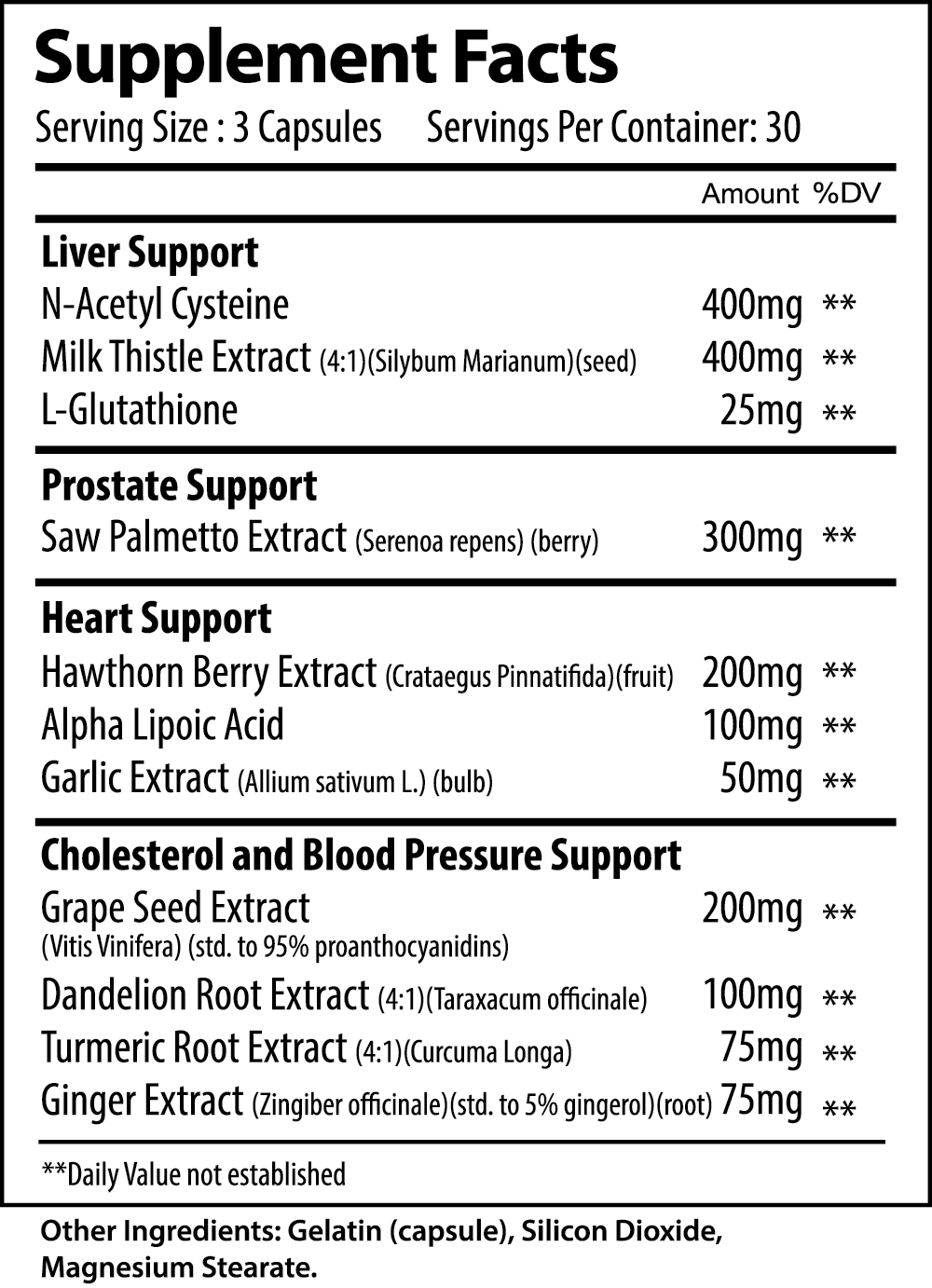 KEY INGREDIENTS
N-Acetyl Cysteine (NAC)
NAC is needed to make and replenish glutathione. Glutathione is one of the body's most important antioxidants, which helps neutralize free radicals that can damage cells and tissues in your body. Renowned for it's ability to replenish levels of the antioxidant glutathione, it also regulated the important brain neurotransmitter glutamate, Additionally, NAC helps the body's detoxification system.*

Milk Thistle Extract
Milk Thistle Extract has a high amount of silymarin that has been concentrated from the milk thistle plant. The silymarin extracted from milk thistle is known to have antioxidant, antiviral and anti-inflammatory properties. It has traditionally has been used to treat liver and gall bladder disorders, promote breast milk production, prevent and treat cancer and even protect the liver from snake bites, alcohol and other environmental poisons.*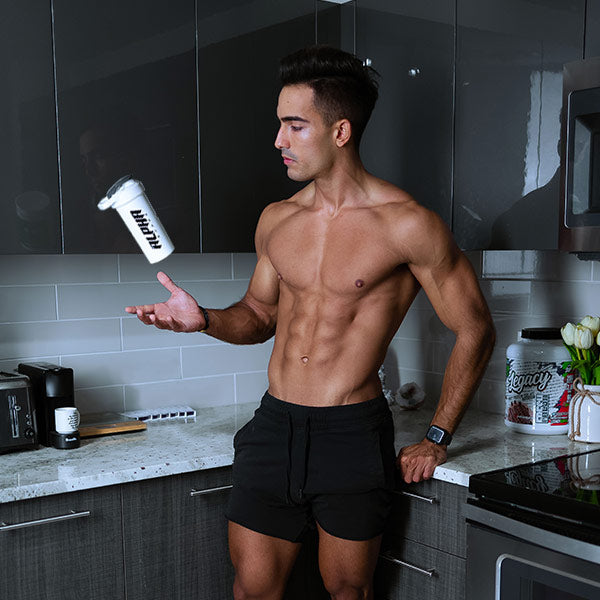 Description
Put up the best defense against poor liver and organ function with this powerful blend of traditional herbal ingredients like Turmeric, Ginger, Garlic and Dandelion root.* But further than that, Alpha Supps® Defender contains the popular NAC, which helps replenish glutathione that arguably is your body's most powerful antioxidant that promotes healthy liver function and kidney and liver detoxification.*

Not just limited to liver and kidney support, the Defender also contains Saw Palmetto which has studies proving its benefit towards prostate health.

Alpha Supps® Defender was created to defend and protect your organs to keep them in optimal performance.*
Alpha Difference
Saw palmetto benefits have been known for centuries, and the plant has been used in traditional, eclectic and alternative medicine. It's active ingredients include fatty acids, plant sterols and flavonoids. A systematic literature review of 11 studies identified that saw palmetto is a commonly used medicine for men with prostate cancer. Saw palmetto can also help regulate your testosterone levels, help with libido, and works as a natural remedy for impotence.*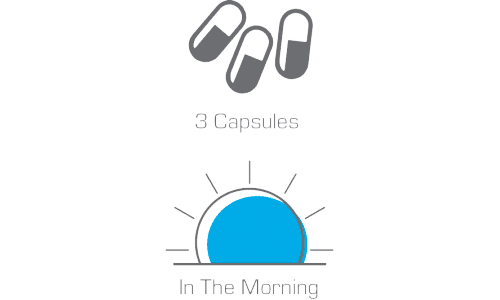 HOW TO USE
*These statements have not been evaluated by the Food and Drug Administration. This product is not intended to diagnose, treat, cure or prevent any disease.
Works excellent!
Have taken Defender for just under a month and my blood pressure numbers are already down. I haven't had a blood draw since starting, but I am excited to see what it has done to my cholesterol numbers, also. Will be ordering again, that's for sure!
Arttie
I never realized how much different brand items like this are, until I tried Alpha Supps products. I've been on a weight-loss journey for 1 year now and going strong. Alpha Defender is a definite part of my daily routine.