Collagen
⊛ Anti-Aging Support
⊛ Bone & Joint Support
⊛ Improved Skin Health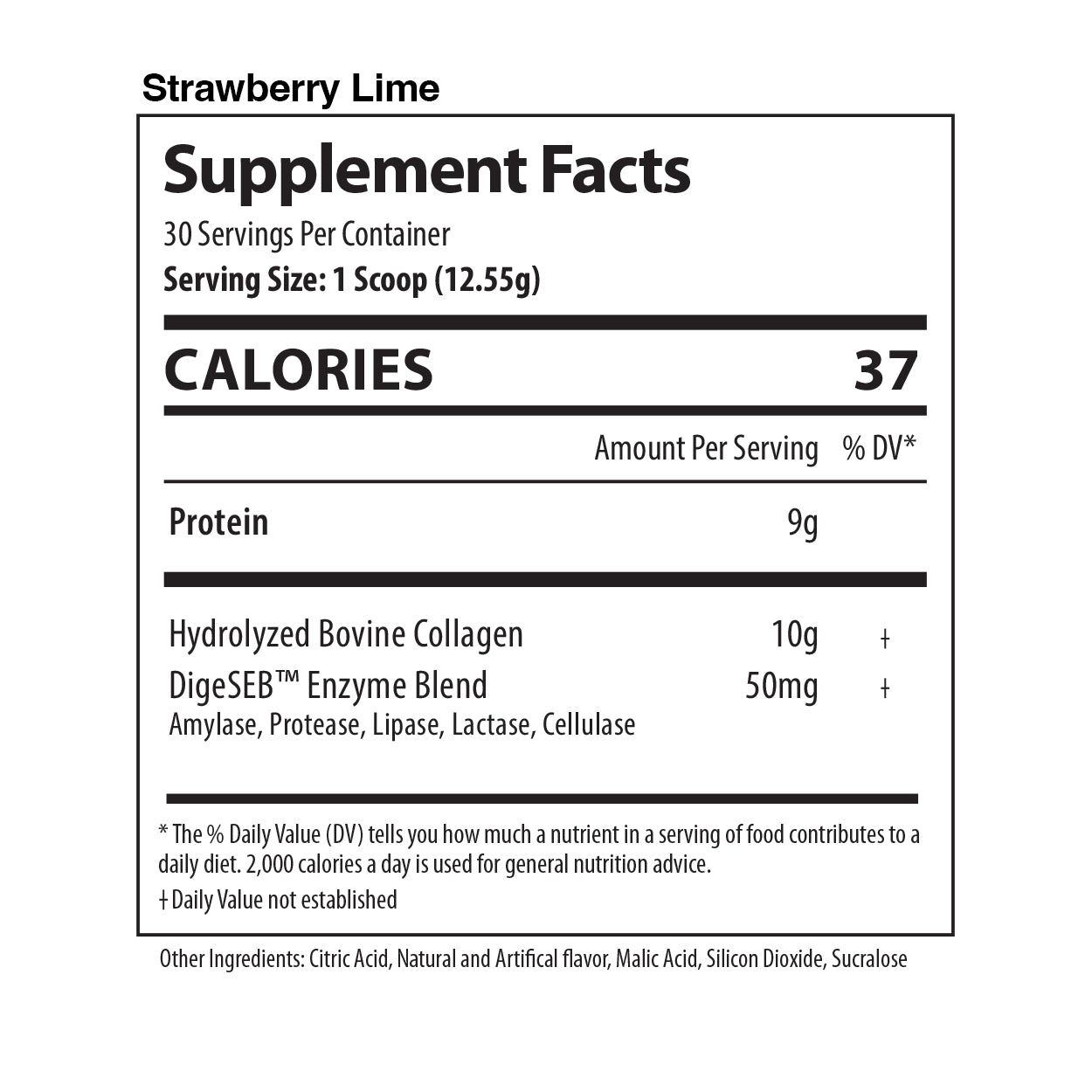 KEY INGREDIENTS
HYDROLYZED BOVINE COLLAGEN : Hydrolyzed bovine collagen, derived from cow hides and connective tissues, undergoes hydrolysis to break down collagen molecules into smaller peptides, enhancing its digestibility and absorption.

The benefits of hydrolyzed bovine collagen are wide-ranging. It improves skin elasticity, hydration, and appearance, reducing wrinkles and sagging. It supports joint health by reducing pain and improving mobility. It strengthens bones by aiding in their formation and mineralization.

Collagen's amino acids benefit gut health, aiding in intestinal repair, nutrient absorption, and overall digestive well-being.

Additionally, it aids in muscle recovery, promotes hair and nail growth, and potentially supports cardiovascular health, weight loss, and sleep quality. Individual results may vary, and consulting a healthcare professional is advisable before starting any new supplement regimen.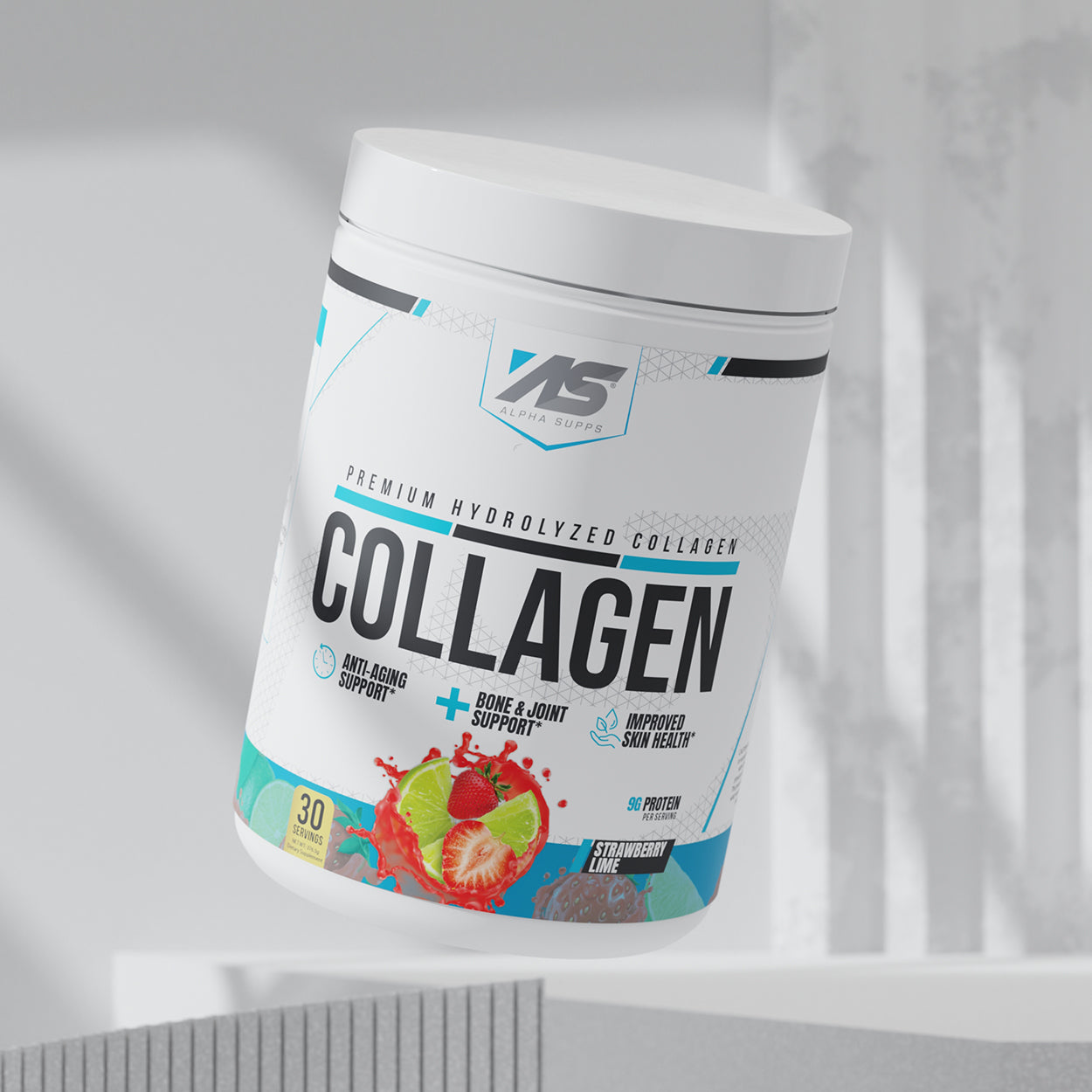 DESCRIPTION
Alpha Supps® COLLAGEN is comprised of Hydrolyzed Bovine Collagen. Bovine Collagen is a form of protein that is associated with several health benefits, including improved skin health, bone loss prevention, and arthritis relief.* Bovine Collagen is an anti-aging support reducing wrinkles, promoting elasticity, and increasing skin moisture.*

HYDROLYZED Bovine Collagen is combined with DigeSEB™ Enzyme Blend to improve absorption and digestion so you get the very best out of every scoop! Combine with Alpha Supps® Hair Skin & Nails and for maximum skin support.
THE ALPHA DIFFERENCE
ALPHA Supps has over 25 years of combined experience in the supplement industry, with a team that carries the same drive and passion for health and fitness. We formulate supplements, not only for athletes and fitness enthusiasts, but for every person with goals alike, that align with your goals in order to CONQUER your day and your goals.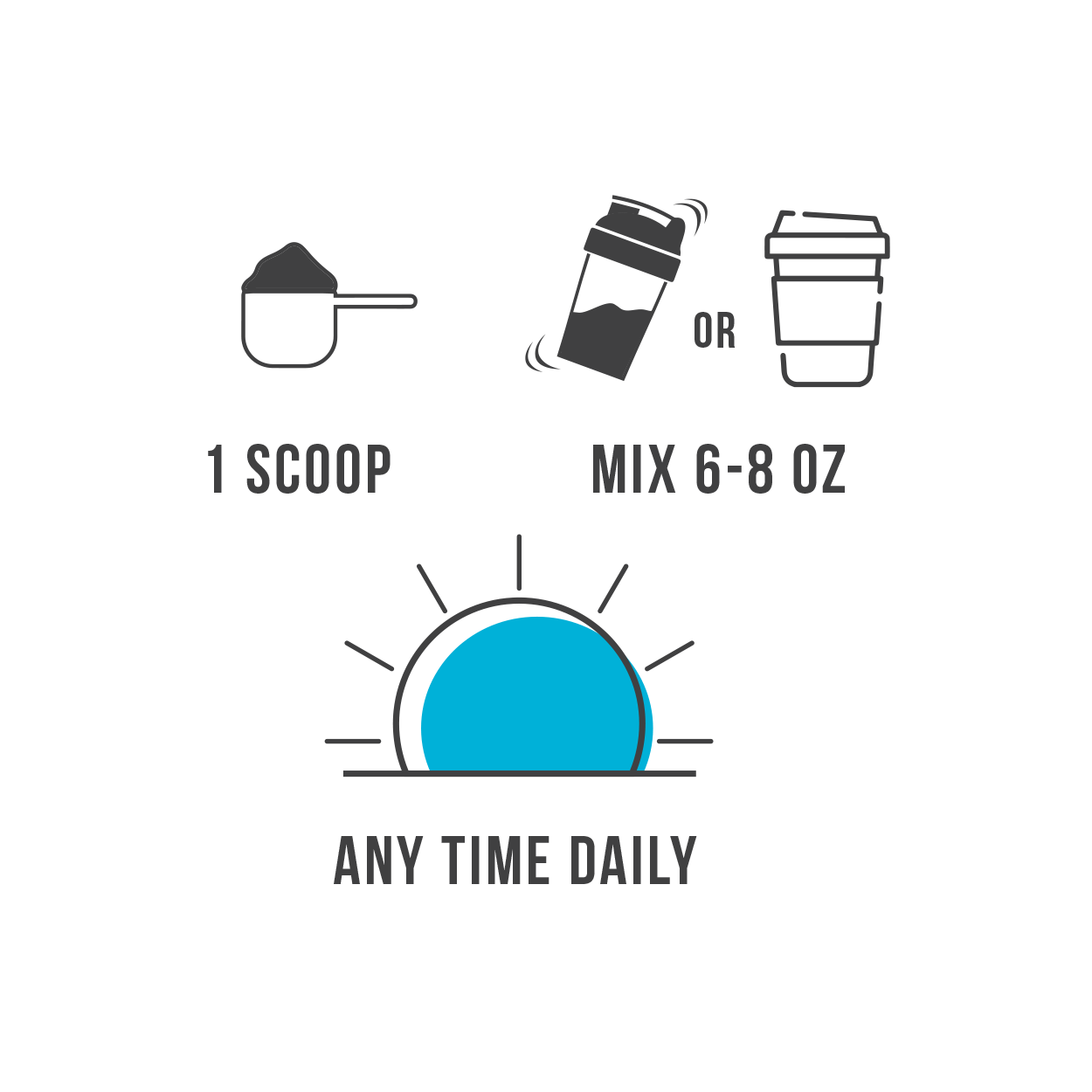 HOW TO USE
*These statements have not been evaluated by the Food and Drug Administration. This product is not intended to diagnose, treat, cure or prevent any disease.
Great Taste
I bought Alpha Supps Collagen from Amazon because my trainer recommended it. It tastes great and mixes great in my coffee and after-workout shake well.