Greens
⊛ Supports Digestive Health*
⊛ Metabolic Boost*
⊛ Supports Healthy Alkalinity*
⊛ All Natural Formula*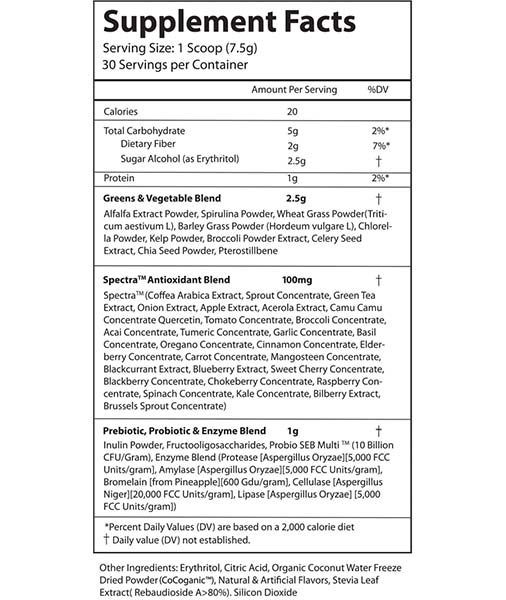 KEY INGREDIENTS
Greens & Vegetable Blend:
Spirulina, Wheat Grass, and more to optimize immune, metabolic, and cardiovascular health.*

Spectra™:
A precise blend of ingredients proven to improve mitochondrial health, reduce reactive oxygen species, and improve endothelial function.*

Prebiotic Fiber:
Acts as a special sort of food for our healthy gut bacteria.*

Probiferrin:
A probiotic with lactoferrin engineered to sustain good bacteria while reducing bad bacteria.*

Digestive Enzymes:
Help decrease bloating and ensure efficient uptake of the polyphenols and nutrients in Alpha Greens.*
Description
Fruits, Greens, and other plant matter are incredibly nutritious materials. Unfortunately, most individuals do not intake adequate fruits and vegetables during their everyday diets.

This causes them to miss out on significantly improving their health and to prevent unwanted illnesses. Plants help reduce body acidity and keep the body alkaline, increase immune system efficiency, and improve energy levels.*

Alpha Supps® Greens has over 40 plant-based ingredients as well as Spectra™, prebiotic fiber, digestive enzymes, and Probiferrin® probiotics to support total body wellness and an healthier, active lifestyle.*
The Alpha Difference
ALPHA Supps has over 25 years of combined experience in the supplement industry, with a team that carries the same drive and passion for health and fitness. We formulate supplements, not only for athletes and fitness enthusiasts, but for every person with goals alike, that align with your goals in order to CONQUER your day and your goals.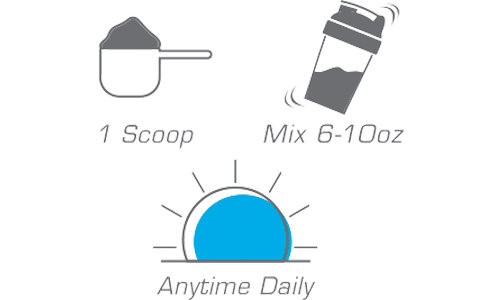 HOW TO USE
*These statements have not been evaluated by the Food and Drug Administration. This product is not intended to diagnose, treat, cure or prevent any disease.
TASTE makes it worth just trying
I have been a greens user of various brands for a while. Common denominator is that taste horrible or you have to do your job and mix them with other things. I will say I have tried the PM twice now and came to the same conclusion. The taste is easy and good all by itself. Finally I can use a greens product that does everything I need plus taste.
pineapple greens
this stuff is fire and tastes great
Love em!
Goes great with my vanilla protein!
Bestttt greens😮‍💨
I've been consuming this product for almost a year, and the results are amazing, almost as good as the tasteee🤤 1000% recommended!