BUY 1
ALPHA ISO

,
GET 1 -

50% OFF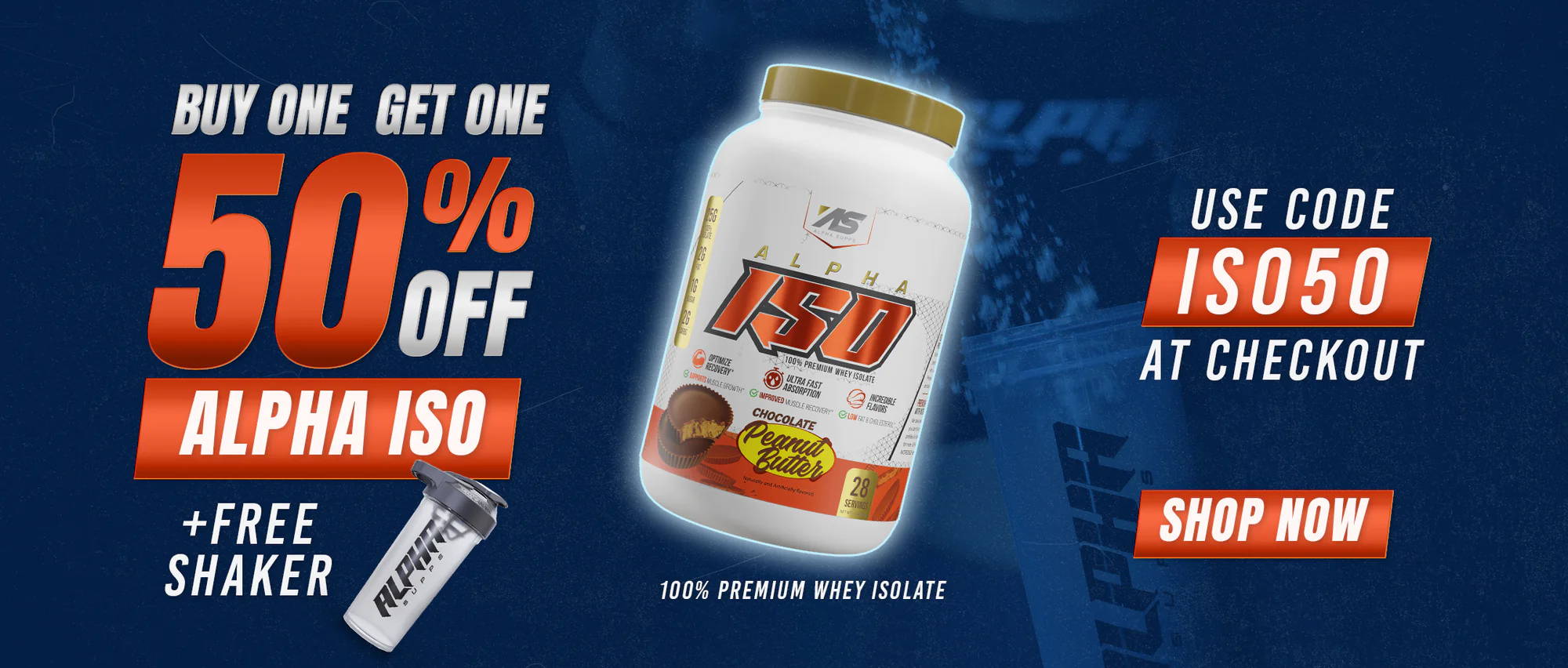 I've tried 2 flavors so far: chocolate peanut butter and chocolate cake. The flavors are tasty and mix well without any clunks. There is no lingering aftertaste or weird tasting of artificial flavors. The ingredient list is excellent and to the point, with no extra junk or proprietary blends. 10/10! My new go-to protein!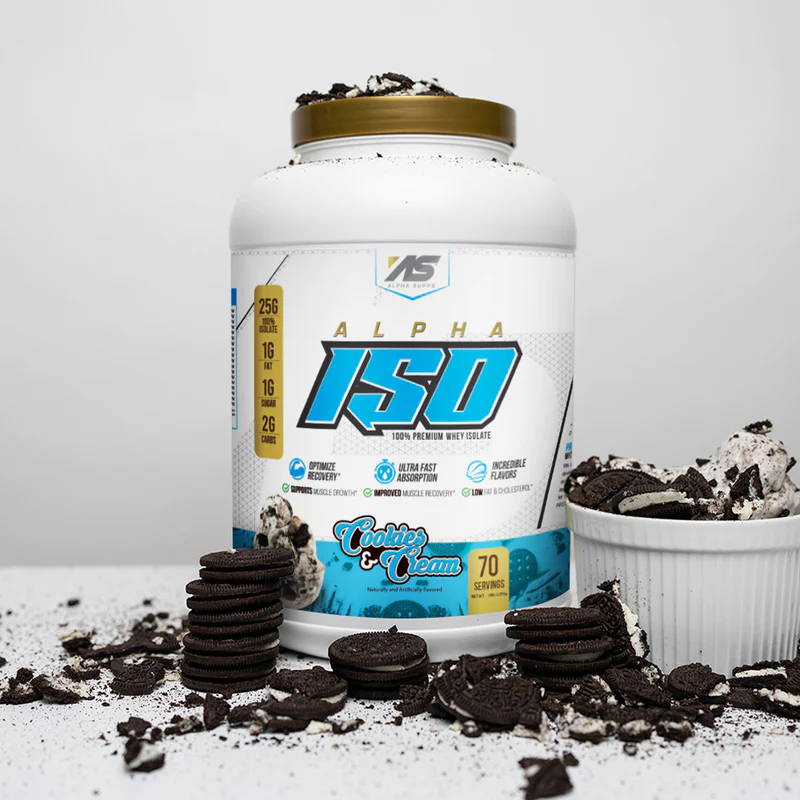 Why Choose ALPHA ISO PROTEIN?

ALPHA ISO is the most remarkably delicious Whey Protein Isolate ever imagined! Built to tackle any of your fitness or nutritional demands. This is the ideal Whey Protein for all your fitness goals. Using this high-quality isolate protein allows for excellent absorption, faster recovery and enjoyable drinkability. Remarkable results and flavors that tastes like magic!
100% WHEY PROTEIN ISOLATE: ALPHA ISO is our 100% WHEY PROTEIN ISOLATE, providing 25 grams of super-fast digesting protein with unquestionable purity. This source of Whey Protein Isolate ensures that you receive high-quality and fast-digesting protein that you can feel and taste. PREMIUM PROTEIN WITH INCREDIBLE TASTE: We take pride in the rich flavors we've developed so you can fully enjoy every scoop. Our unmatched flavor profiles will leave your mouth watering and screaming for more. ALPHA ISO is your PREMIUM PROTEIN with INCREDIBLE taste.